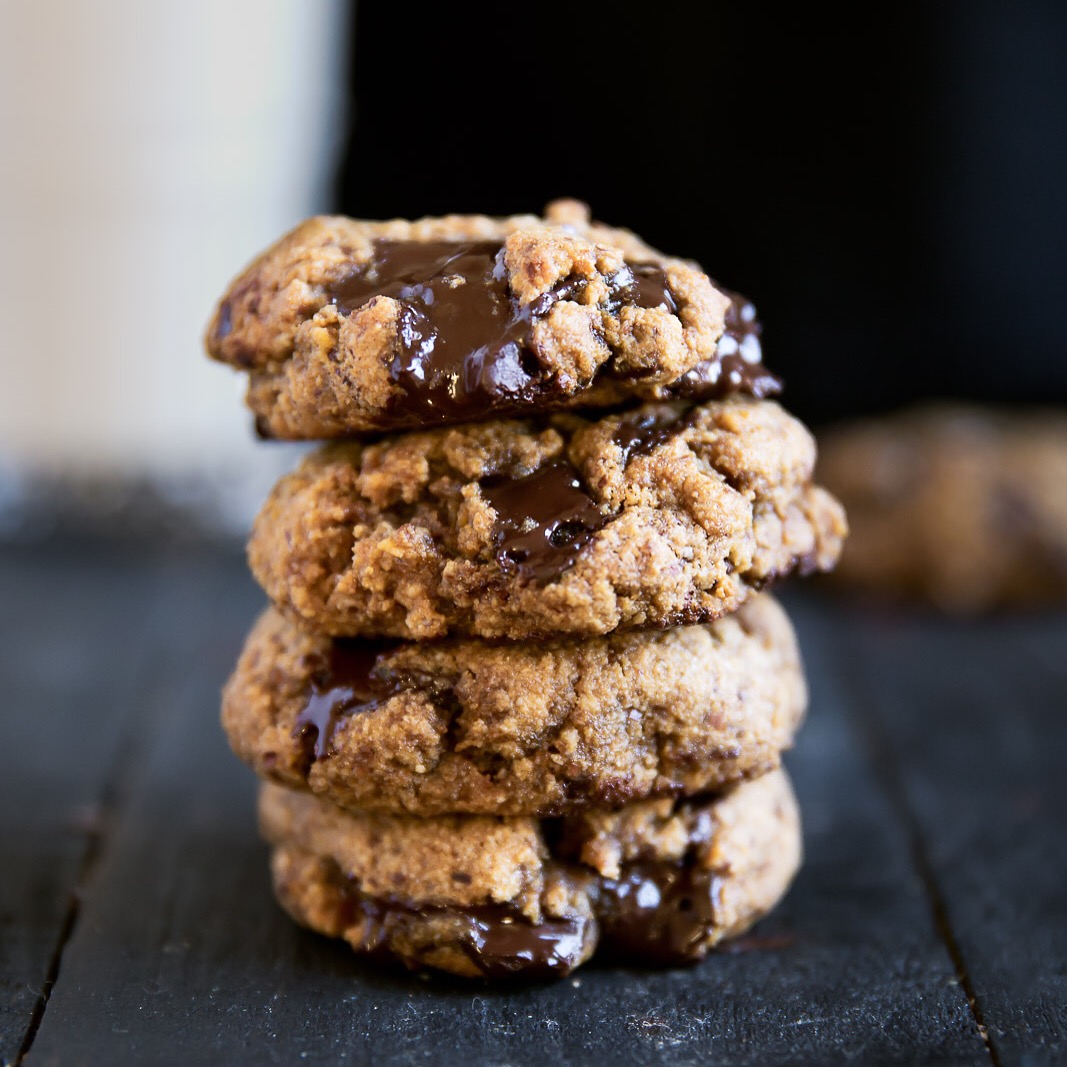 We've already talked about how this year's
REBELS on the Ranch Retreat
taught us about
The Importance of Nourishing Your Soul
, but you know what else we learned? HOW MUCH WE LOVE COOKIES.
These Grain Free Chocolate Chip Cookies in particular.
Sarah Jane Sandy
lead a drool-inducing nutrition workshop, and let me tell you … she killed it. The recipe original recipe belongs to
Melissa
and she's been kind enough to share it with us! You're gonna want to write this one down. You're going to be making these ALL.THE.TIME.
Ingredients
¼ cup butter
¼ cup coconut oil
¾ cup combo of maple syrup and coconut sugar
2 teaspoons vanilla
2 large eggs
½ teaspoon baking soda
½ teaspoon salt
3 cups blanched almond flour
⅓ cup arrowroot powder
1¼ cup chocolate chips
Directions
Preheat oven to 350 degrees.
In a stand mixer blend butter, coconut oil, coconut sugar and maple syrup.
Add the vanilla and eggs.
Mix the dry ingredients into the wet.
Bake for 10 to 15 minutes depending on size or until golden brown.
This post was brought to you by the best gym in Denver - The REBEL Workout.