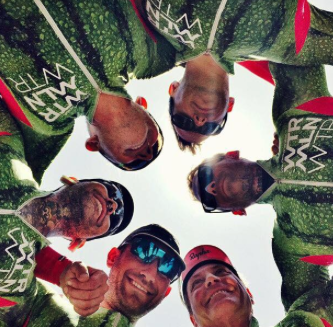 Summer is a season of renewal and motivation and a great time to get inspired. What inspires us? A phenomenal team from PUSH Fitness, trainers and clients, just completed the AIDS Lifecycle ride from San Francisco to Los Angeles. The journey is an unbelievable 545 miles in 7 days and we couldn't be more proud of and excited for the members of our Push family that trained so hard and participated in this amazing event with such an incredible community of people.


Whether your summer aspirations include 500 miles of cycling down the coast, more strength & endurance to take on Colorado's fourteeners, more energy for volleyball in the park, balance for paddle board yoga, or simply improved muscle tone for lying by the pool, we want to support your strides towards success. If you haven't delved into all the classes that Push has to offer, we suggest you try something new this summer.


The Push spin class, CycleExpress is a family favorite, building endurance and strength for all the outdoor cycling we love to do. "My mountain biking has totally changed from this class, I left the boys in the dust on the uphill last weekend!" smiled J. M., a fantastic female in the Push family.