REBEL (free class with a toy donation for Children's Hospital)
This class is taught by: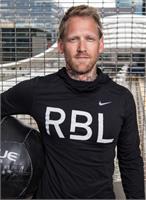 Ryan Lien has always been a REBEL, forever on a quest to challenge norms and learn new things - from the modalities of movement, to the hunt for the perfect coffee bean. A certified trainer for over a decade, he's meticulously studied the human body and developed his own unique, results-oriented training style (and cult-following). Sometimes with a bullhorn, sometimes without, it's always a good time watching Ryan easily break down even the fittest person into a sweaty pile on the floor - all while cracking jokes and having fun. Ryan is the REBEL who studies, teaches, and masters all he sets out to achieve, and helps his clients do the same. A veritable poster child for a fit and healthy lifestyle, his commitment to his clients, classes and REBEL community are unparalleled. Together with his wife and REBEL in crime Melissa Levy, this dynamic duo makes health and wellness pure, real, and fun.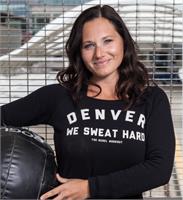 Before she became a fitness REBEL, The REBEL Workout founder Melissa Levy began her career as a pilates instructor. Twelve years in the fitness industry later, she's since expanded her education and is known around the world for her expertise in fitness, alignment and functional movement. Melissa encourages a balanced approach to fitness, wellness and health, and with The REBEL Workout, built a unique space where people can connect, feel supported and get inspired. While form and function are always top of mind, Melissa marches to the beat of a different drum, forever keeping her clients and cohorts on their toes. Merging tough love with unconditional devotion, she's constantly learning, evolving, and encouraging her team to do the same. The driving force behind the Fitness REBEL revolution, her extensive knowledge of the human body and a commitment to wellness offers a unique balance of physical fitness and smart nutrition for a healthy REBEL lifestyle.
Come join The Rebel Workout on Saturday October 20th for a series of 3 fitness classes, 9am, 10am, and 11am. All classes will benefit Children's Hospital. In December Children's has an event for patient families called Snowpile. On this day, they take over one of their non-patient floors and fill it with toys, and families who will be in the hospital for the holidays, along with those experiencing financial hardship and those with children with chronic medical conditions can come and "shop" for presents for their children – all their children, patients and siblings – to ensure that every kiddo has a holiday. They go through thousands of toys on that day alone.
Note… We cannot accept toys that depict violence. Ex. swords, guns, etc.
This 50 minute classes challenges every major muscle group in the body, REBEL pushes limits, testing your strength, will, and mental toughness. An ever-changing combination of movements, exercises and equipment, REBEL delivers a mind-blowing strength and cardio session.