CYCLE45 + CORE
This class is taught by: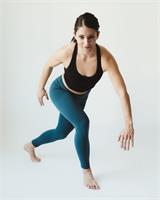 Leanne has an undeniable passion for fitness and health. She attended her first yoga class to regulate her body against stresses from working her corporate job staring at a computer and sitting all day. Yoga opened many doors for Leanne and she began to implement cycling/cardio and strength training into her fitness plan. Leanne believes in a sustainable fit lifestyle and enjoys working with clients to help them establish behaviors to help them reach their goals.
When Leanne is not teaching, she can be found working as an accountant, taking a yoga class, outside enjoying sunshine, traveling and going to live music shows.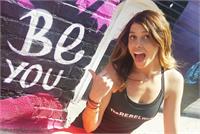 Serious spin enthusiast and all around fitness fanatic! She believes in pushing yourself past your limits by bringing creative, fast pace and fat burning rides on the bike. When Jenna is not in the saddle she can be found volunteering, soaking in the Internet or working on her passion for good wines.
Lover of sports, outdoors and everything Colorado!
This 45-minute carefully choreographed rhythm ride is high-intensity ride set to the beat of the music. Challenging and fun, combining hills, flats, and sprints for an excellent cardio-focused interval training workout with some sneaky core moves on the bike. The finisher will be 10 minutes of off-the-bike core burning and strengthening!
Upcoming classes: