CYCLE FLOW
This class is taught by: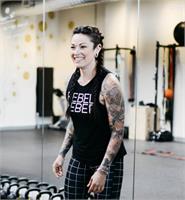 Alejandra's main focus is to help you find and embrace your inner REBEL with a great emphasis on form and functional training. She believes that within us all there is a resident badass, just waiting to be unleashed. Beginner to advanced, she's got you covered in a variety of modalities with challenging and obtainable goals. Both outside and inside of the gym, she'll geek out on music with you. She's and enthusiastic supporter of taco Tuesdays (also Wednesdays, Thursdays, and Fridays). If you're out on a bike ride together she'll challenge you to a race, leave you in the dust, and hug you afterwards.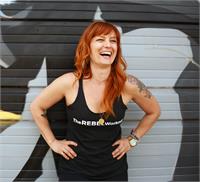 Sweet on the outside, spunky, spitfire on the inside! Heidi trains you to take on everyday adventures and challenges with gusto. A long time outdoor enthusiast, dancer, and tassel wearing roller skater, Heidi's focus is on strengthening the entire body to be agile, flexible and resilient for activities done outside the studio. She has a knack for making your abs sore for days and will challenge you to think differently about your everyday activities.
Challenge your breath, endurance, balance and power in CYCLE FLOW. Intense cardiovascular focus on the bike will build strength in both lungs and legs - sculpting glutes, hamstrings and quads. The ride is followed by an active flow of poses to lengthen and strengthen muscles and align bones and joints for a sweaty and centered body. Boost your body, mind and REBEL spirit. All levels welcome.