CARDIO + CORE
This class is taught by: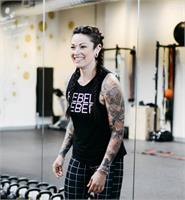 Alejandra's main focus is to help you find and embrace your inner REBEL with a great emphasis on form and functional training. She believes that within us all there is a resident badass, just waiting to be unleashed. Beginner to advanced, she's got you covered in a variety of modalities with challenging and obtainable goals. Both outside and inside of the gym, she'll geek out on music with you. She's and enthusiastic supporter of taco Tuesdays (also Wednesdays, Thursdays, and Fridays). If you're out on a bike ride together she'll challenge you to a race, leave you in the dust, and hug you afterwards.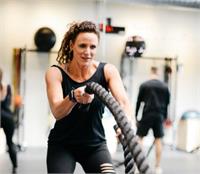 Jodi's super power is motivating those around her! She's been a certified trainer and group instructor for over a decade and her experience and knowledge shines in everything she does. If you haven't taken a class with Jodi, what are you waiting for??
You want results and we know how to get them... designed as a sweat-fest combination of intense cardio conditioning followed by core burning moves to improve stability and posture leaving you with a tight and toned midsection!
Upcoming classes: