MOTOR (CYCLE)
This class is taught by: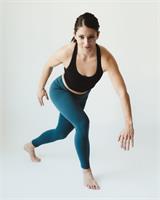 Leanne has an undeniable passion for fitness and health. She attended her first yoga class to regulate her body against stresses from working her corporate job staring at a computer and sitting all day. Yoga opened many doors for Leanne and she began to implement cycling/cardio and strength training into her fitness plan. Leanne believes in a sustainable fit lifestyle and enjoys working with clients to help them establish behaviors to help them reach their goals.
When Leanne is not teaching, she can be found working as an accountant, taking a yoga class, outside enjoying sunshine, traveling and going to live music shows.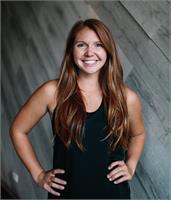 Fitness expert, motivational movement specialist, nature buff and growing extrepreneur Kathryn spent most of her life spreading positivity and helping individuals find happiness through movement. Her positive attitude, energy and drive has taken her from the hills of Southern Illinois to the city of Chicago and now to the mountains of Denver Colorado.
After graduating college with a degree in business, she put her skills to use working to spread the joy of health and wellness to the world ever since.
Her commitment to the fitness field began over five years ago, where she worked as a trainer and group fitness coach at her University's Recreation Center. Since then, she has coached athletes, beginners, and special needs individuals ages 18-80, all tailored with functional exercises meant to help improve their overall quality of life. She believes with a positive attitude and a smile, any goal is within reach.
She holds certifications in ACE Personal Training, ACE Functional Fitness, AFAA Group Fitness, EXOS Fitness Specialist, High Fitness, Zumba, Turbokick by BeachBody, R.I.P.P.E.D., and has completed her 200 Hour Yoga Teacher Certification.
Kathryn uses functional training and motivational movement with her clients to guide them towards being the best version of themselves. She focuses on strength, stretching and feeling good. As a true lover of life, Kathryn helps her clients find balance through fitness, nature, and mindfulness and ensures they love themselves every step of the way.
Maximize calorie burn, build core strength and increase stamina in MOTOR(CYCLE). A mash-up of cycling, strength training and conditioning drills, where no two workouts are ever the same. Get ready to mix it up with weights, resistance bands, kettle bells, TRX straps and a whole lot more. After class, shake it off in our "whimpering room."
Upcoming classes: