Did you follow along with Jenna on her Instagram Takeover yesterday?
NO?!
Well, you're in luck! We're recapping it right here for you :).
Make sure that you're following us on
Instagram
so you don't miss out on next month's takeover!
7:30AM :
Hello! Jenna here! Wanna hangout today? Good cuz I'm taking over - so let's kick it! If you like to get after it in the mornings - that's likely when you'll find me here in the studio @theREBELworkout, likely on a bike :). I teach all different kinds of CYCLE combos and love being a part of the REBEL fam! Oh! And if you're lookin' to follow me around on a day to day basis, you'll find me over at @jennadornseif!
8:30AM :
I start most my days VERY early - and I like it that way. I try to wake up at least a half hour before I have to walk out the door so I can have a little me time, can ground myself for the day, and enjoy a cup of joe. I consider making cold brew somewhat of a hobby so I generally have a batch ready to try. Then I'm off to the studio for some CYCLE+CORE - one of my favorite classes to lead!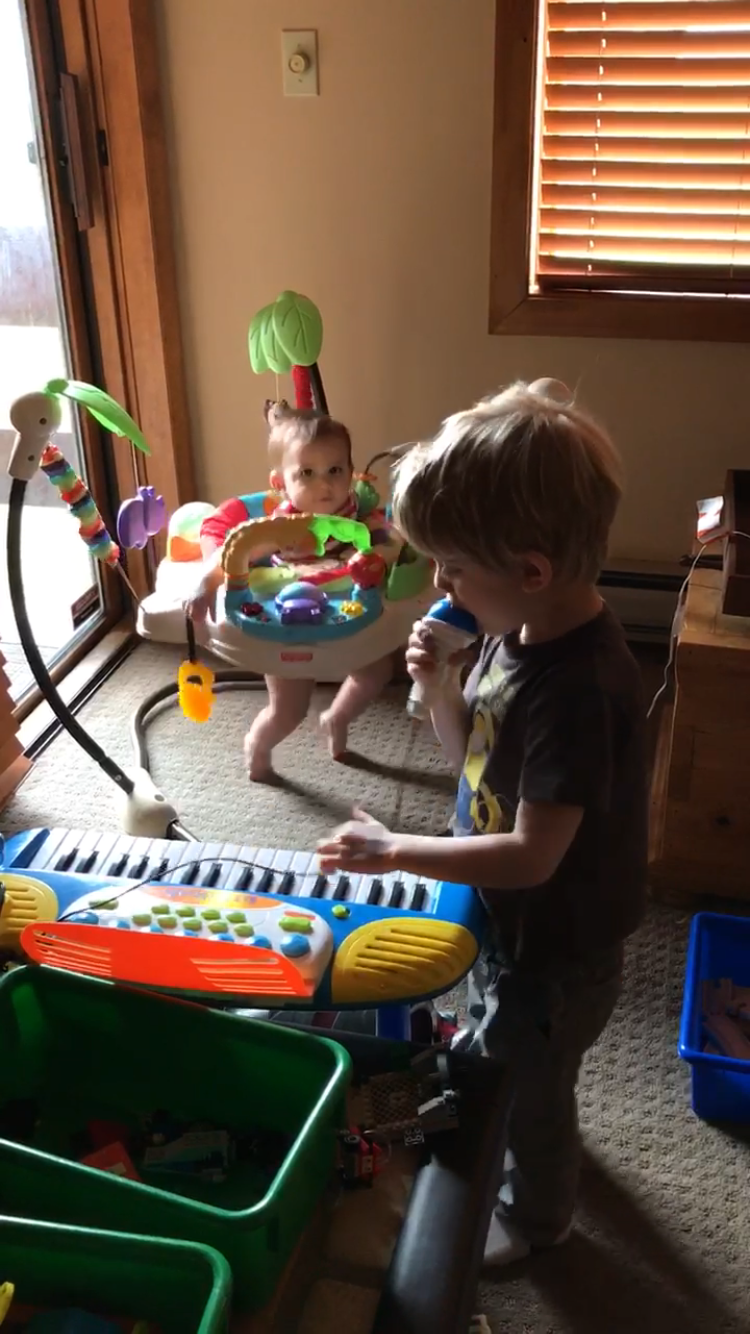 10AM :
This is generally when I regroup after teaching my morning classes, check my emails, and transition into my other full time gig. You know - put on real pants :). I enjoy this time of my day the most as I have already gotten a few classes in, I get to refuel, and really get after my day! Anyone who knows me knows that my real reasons for living are my nephews, so I generally bug my sister to let me FaceTime with them before we both get too busy in our days. Today I got a concert!
12 NOON :
At this point, I'm generally with a client - decluttering and creating organizational happiness - or I'm out shopping for my current project (and trying not to buy a bunch for myself). Today I'm shopping for an office fix up and loving these copper accessories! If you want to join in on more decluttering and organizational tips and tricks, follow me @syncedspaces!
4PM :
Most days I train in the morning and evening. On Wednesdays I like to get my own workout in in the afternoon. I like to either catch a class at @theREBELworkout - one of our combo classes like MOTOR(CYCLE), or I'll throw on the gloves and hit the bag, or even catch a spin class! I am an extremely open exerciser - if it makes me sweat and work hard, I'm in! Pictured here is me smiling while the wonderful @coach.charis tests my limits!
6PM :
I very rarely eat out. Almost every evening, once I get home from my evening classes, my boyfriend and I make dinner together. We really love to cook and we eat pretty healthy most the time. If I'm lucky, my amazing boyfriend who loves to cook, will make me my favorite paleo cheat meal: Chicken and Waffles (which he has totally mastered). But tonight, we're doing the usual fish, veggies, and rice!
7PM :
Being on the go all day, I generally forget to stretch and honor my body. I am not big into TV, so I love to pull out my mat, open my computer, and jam out. This is really where I unwind - I stretch out my muscles, I ALWAYS have a good candle burning (current obsession @bloomandprosper candles), and I make some killer playlists and class plan for the next day!