Rebel L.I.T (Low Impact Training)
This class is taught by: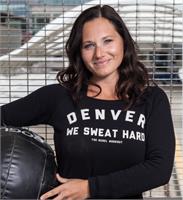 Before she became a fitness REBEL, The REBEL Workout founder Melissa Levy began her career as a pilates instructor. Twelve years in the fitness industry later, she's since expanded her education and is known around the world for her expertise in fitness, alignment and functional movement. Melissa encourages a balanced approach to fitness, wellness and health, and with The REBEL Workout, built a unique space where people can connect, feel supported and get inspired. While form and function are always top of mind, Melissa marches to the beat of a different drum, forever keeping her clients and cohorts on their toes. Merging tough love with unconditional devotion, she's constantly learning, evolving, and encouraging her team to do the same. The driving force behind the Fitness REBEL revolution, her extensive knowledge of the human body and a commitment to wellness offers a unique balance of physical fitness and smart nutrition for a healthy REBEL lifestyle.
Low impact but big results. This 55 minute class taught by Melissa Levy, will change weekly with creative and comprehensive workouts to get you working hard without any jarring movements. The goal is to build strength, get your heart rate up and strengthen stabilizer muscle groups all while being kind to your joints. This class will include everything from strength training, functional movement techniques to Pilates and will always end with 5-8 minutes of stretching and myofascial release.
This class is great for anyone looking for a low impact workout that has a few extra bells and whistles. Perfect for those you that have been battling aches and pains, or know you need extra attention. Also Great for Prenatal and post-natal training.
Upcoming classes:
Waitlist

Fri

Aug 17 8:00 am - 8:55 am

with

Melissa

Levy




Sign Up

Fri

Aug 24 8:00 am - 8:55 am

with

Melissa

Levy




Sign Up

Fri

Aug 31 8:00 am - 8:55 am

with

Melissa

Levy




Sign Up

Fri

Sep 07 8:00 am - 8:55 am

with

Melissa

Levy




Sign Up

Fri

Sep 14 8:00 am - 8:55 am

with

Melissa

Levy




Sign Up

Fri

Sep 21 8:00 am - 8:55 am

with

Melissa

Levy




Sign Up

Fri

Sep 28 8:00 am - 8:55 am

with

Melissa

Levy




Sign Up

Fri

Oct 05 8:00 am - 8:55 am

with

Melissa

Levy




Sign Up

Fri

Oct 12 8:00 am - 8:55 am

with

Melissa

Levy




Fri

Oct 19 8:00 am - 8:55 am

with

Melissa

Levy




Fri

Oct 26 8:00 am - 8:55 am

with

Melissa

Levy




Fri

Nov 02 8:00 am - 8:55 am

with

Melissa

Levy




Fri

Nov 09 8:00 am - 8:55 am

with

Melissa

Levy




Fri

Nov 16 8:00 am - 8:55 am

with

Melissa

Levy




Fri

Nov 23 8:00 am - 8:55 am

with

Melissa

Levy




Fri

Nov 30 8:00 am - 8:55 am

with

Melissa

Levy




Fri

Dec 07 8:00 am - 8:55 am

with

Melissa

Levy




Fri

Dec 14 8:00 am - 8:55 am

with

Melissa

Levy