CYCLE + CORE
This class is taught by: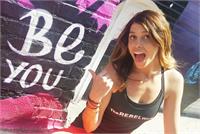 Serious spin enthusiast and all around fitness fanatic! She believes in pushing yourself past your limits by bringing creative, fast pace and fat burning rides on the bike. When Jenna is not in the saddle she can be found volunteering, soaking in the Internet or working on her passion for good wines.
Lover of sports, outdoors and everything Colorado!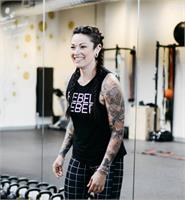 Alejandra's aim is to be a bringer of good vibes. She's a passionate
teacher & mother, and strives to be a lesson learner and grower in all
aspects of life. Her high energy classes are driven by music, beats,
strong fluid movements made with intention, fast paced runs, and high
intensity climbs. Whether on the bike or on the mat- her classes are
challenging, sweaty and are set to pump you up but to keep your mind
at zen. Beginner to advanced, she's got you covered.
Outside of the gym, she's an avid student of 80's and 90's pop and hip
hop culture, she's an enthusiastic supporter of taco Tuesdays (also
Wednesdays, Thursdays, and Fridays) and if you're out on a bike ride
together she'll challenge you to a race, leave you in the dust, and
hug you afterwards.
Its all in the name. Half cycle, half core burning! BOOM... designed as a sweat-fest combination of intense cycle conditioning followed by core isolating moves to improve stability and posture leaving you with a tight and toned midsection!
Upcoming classes: