CYCLE + CORE
This class is taught by: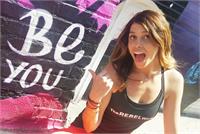 Serious spin enthusiast and all around fitness fanatic! She believes in pushing yourself past your limits by bringing creative, fast pace and fat burning rides on the bike. When Jenna is not in the saddle she can be found volunteering, soaking in the Internet or working on her passion for good wines.
Lover of sports, outdoors and everything Colorado!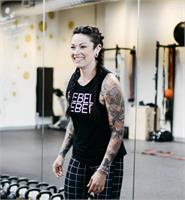 Alejandra's main focus is to help you find and embrace your inner REBEL with a great emphasis on form and functional training. She believes that within us all there is a resident badass, just waiting to be unleashed. Beginner to advanced, she's got you covered in a variety of modalities with challenging and obtainable goals. Both outside and inside of the gym, she'll geek out on music with you. She's and enthusiastic supporter of taco Tuesdays (also Wednesdays, Thursdays, and Fridays). If you're out on a bike ride together she'll challenge you to a race, leave you in the dust, and hug you afterwards.
Its all in the name. Half cycle, half core burning! BOOM... designed as a sweat-fest combination of intense cycle conditioning followed by core isolating moves to improve stability and posture leaving you with a tight and toned midsection!
Upcoming classes:
Sign Up

Wed

Aug 15 6:00 am - 6:55 am

with

Jenna

Dornseif




Class Full

Sat

Aug 18 9:00 am - 9:55 am

with

Alejandra

Morse




Sign Up

Wed

Aug 22 6:00 am - 6:55 am

with

Jenna

Dornseif




Sign Up

Sat

Aug 25 9:00 am - 9:55 am

with

Alejandra

Morse




Sign Up

Wed

Aug 29 6:00 am - 6:55 am

with

Jenna

Dornseif




Sign Up

Sat

Sep 01 9:00 am - 9:55 am

with

Jenna

Dornseif




Sign Up

Wed

Sep 05 6:00 am - 6:55 am

with

Jenna

Dornseif




Sign Up

Sat

Sep 08 9:00 am - 9:55 am

with

Jenna

Dornseif




Sign Up

Wed

Sep 12 6:00 am - 6:55 am

with

Jenna

Dornseif




Sign Up

Sat

Sep 15 9:00 am - 9:55 am

with

Jenna

Dornseif




Sign Up

Wed

Sep 19 6:00 am - 6:55 am

with

Jenna

Dornseif




Sign Up

Sat

Sep 22 9:00 am - 9:55 am

with

Jenna

Dornseif




Sign Up

Wed

Sep 26 6:00 am - 6:55 am

with

Jenna

Dornseif




Sign Up

Sat

Sep 29 9:00 am - 9:55 am

with

Jenna

Dornseif