CYCLE + PILATES
This class is taught by: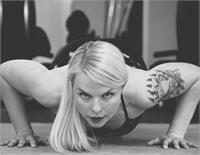 Charis is certified personal trainer, Pilates instructor, and Russian kettlebell instructor. She is also a functional movement specialist, using corrective exercises to prevent or rebound from injury. Charis is obsessed with all forms of movement and passionate about empowering people through strength and physical and mental toughness.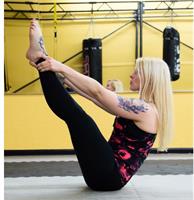 Where can you get sprint intervals and grueling climbs of a killer cycle class along with the core shredding, booty building, thigh sculpting perks of Pilates? Look no further than Cycle Pilates. Improve posture, stamina, and flexibility, and achieve ultimate control and balance within your body with this heart pounding fusion class.
Upcoming classes:
Sign Up

Wed

Sep 27 6:30 pm - 7:30 pm

with

charis

cook




Sign Up

Wed

Oct 04 6:30 pm - 7:30 pm

with

charis

cook




Sign Up

Wed

Oct 11 6:30 pm - 7:30 pm

with

charis

cook




Sign Up

Wed

Oct 18 6:30 pm - 7:30 pm

with

charis

cook




Sign Up

Wed

Oct 25 6:30 pm - 7:30 pm

with

charis

cook




Sign Up

Wed

Nov 01 6:30 pm - 7:30 pm

with

charis

cook




Sign Up

Wed

Nov 08 6:30 pm - 7:30 pm

with

charis

cook




Sign Up

Wed

Nov 15 6:30 pm - 7:30 pm

with

charis

cook




Wed

Nov 22 6:30 pm - 7:30 pm

with

charis

cook




Wed

Nov 29 6:30 pm - 7:30 pm

with

charis

cook