YOGA
This class is taught by: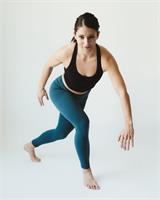 Leanne has an undeniable passion for fitness and health. She attended her first yoga class to regulate her body against stresses from working her corporate job staring at a computer and sitting all day. Yoga opened many doors for Leanne and she began to implement cycling/cardio and strength training into her fitness plan. Leanne believes in a sustainable fit lifestyle and enjoys working with clients to help them establish behaviors to help them reach their goals.
When Leanne is not teaching, she can be found working as an accountant, taking a yoga class, outside enjoying sunshine, traveling and going to live music shows.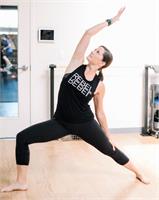 Jenny's passion is yoga, and it shows! From beginner to advanced, her classes focus on alignment and taking your practice to the next level. She teaches a perfectly balanced combination of strong and sweaty flow, and deeply grounding stretches. Jenny accommodates every student's physical strengths and limitations for a uniquely challenging yoga class.
Strength, stamina and body mechanics define our YOGA program. Leverage the power of the breath, alignment and precision. Work muscles, not joints. Challenge your mind and body, and learn how to be a REBEL on and off the mat. All levels welcome.
Upcoming classes:
Sign Up

Sun

Nov 18 10:15 am - 11:15 am

with

Leanne

Lang




Sign Up

Sun

Dec 02 10:15 am - 11:15 am

with

jenny

wetzel




Sign Up

Sun

Dec 09 10:15 am - 11:15 am

with

jenny

wetzel




Sign Up

Sun

Dec 16 10:15 am - 11:15 am

with

jenny

wetzel




Sign Up

Sun

Dec 23 10:15 am - 11:15 am

with

jenny

wetzel




Sign Up

Sun

Jan 06 10:15 am - 11:15 am

with

jenny

wetzel




Sun

Jan 13 10:15 am - 11:15 am

with

jenny

wetzel




Sun

Jan 20 10:15 am - 11:15 am

with

jenny

wetzel